Andrea's Hand
Drawn Map



Lake Bruin.com


LOTS FOR SALE
11 New Lots With Relaxed Covenants Allowing Manufactured Homes, Travel Trailers on a Slab, Small Cottages or Houses Moved onto the Lots! Price Per Lot: $28,000 View Plats
LAKEFRONT LOT AT LAKE BRUIN 100 X 280.
Even has access to covered pavilion for the subdivision. Minimum 1200 sq. ft. home $115K More Info
23 Lots with Lakeview on Bagley Drive off Highway 606
and access to a neighborhood pavilion and a boat slip.

19 lots on Highway 606 with Lakeview
Use of boat dock and pavilion, $39,900.
Houses, 1200 sq. ft. minimum.
LAKE BRUIN HOMES FOR SALE

1044 Hwy 606
SPACIOUS WATERFRONT 2-STORY HOME with great lake view both floors. 4BR/2B with downstairs master suite. Turn key with all furnishings and appliances. Nice pier with one boat lift. $315K
BIG PRICE REDUCTION
$299K
More Info and Pictures
346 Hwy 604, St. Joe
AFFORDABLE WATERFRONT PROPERTY ON LAKE BRUIN ON THE MAIN LAKE! 3BR/2B remodeled kitchen, back porch overlooking water. If you are looking for something affordable on the main lake, this is it! $230 K
More Info and Pictures
2570 Hwy 606 NEW
CUTE COTTAGE ON BRUSHY LAKE that runs into Lake Bruin. Wonderful fishing at this remodeled 2BR/1B cabin with fishing pier, furnished. Get your spot on Lake Bruin with this great deal. $45K
164 Fox Run Rd.
4BR/4B, 3212 sq. ft, large open kitchen/dining/living area, high ceilings, gorgeous lake view. On deep water, with pier, pontoon lift and storage building, 2 inboard boat lifts. Covered sitting area w/piped music. Photos!
$550K


More Info and Photos
2078 Hwy 606, St. Joe
CUSTOM BUILT LAKE HOME, 4BR/2.5B on 110' waterfront lot. Has 3 car garage w/workshop, front and back porch, deck that wanders out through the cypress trees to the pier with 2 boat lifts and a jet ski ramp. $460K



BUY OF THE WEEK!!
1998 Hwy 606
WANT TO BE CLOSE TO LAKE BRUIN COUNTRY CLUB? This is it...good price, good location and a house with charm. 3BR/1B, pier and boat lift. $279K


REDUCED AGAIN TO $245K

126 Bagley Drive
Ideal lake home. Private master suite. Split plan, each BR w bath. Master suite separate from rest of the house. Open floor plan, screened porch and pier, with outdoor kitchen on pier. Mostly furnished. $369K.
REDUCED TO $359K
More Info and Photos

111 Anderson Road
ST. JOSEPH, LA
LEVEL 200' WATERFRONT LOT AT LAKE BRUIN with beautiful trees in the water. Covenants in place. Located on outside Lake Bruin. Lot 53 has 150' and lot 53A has 50' and they are side by side, thus making the lot 200' water frontage. $150K More Info and Photos
2188 Hwy 604, St. Joe
LAKE BRUIN WATERFRONT PROPERTY AFFORDABLE for the avid fisherman looking for a camp. 2BR/2B split plan, covered patio, dock, boat ramp, carport, outside storage. $78K


SOLD

1216 Hwy. 604
Home totally updated when current owner purchased it. Great lakehouse on nice tree shaded lot with nice dock with boat lift. Even has security system and mostly furnished.

SOLD



620 Levee St., St. Joe


SOLD


Immaculate spacious custom built home with extras you wouldn't even believe! Built ins, pantry, closets everywhere, large bedrooms with attached either Jack-n-Jill baths or it's own private bath. Window trt. remain except kids BRs
$157K



SOLD

195 Newellton Club Rd.
Just off Hwy. 65 and onto Hwy 604, you turn rt. on Newellton Club Rd. Beautiful tree shaded lot. Great cook shack for entertaining, plus very nice pier with boat lift (pontoon boat incl, lay out deck partially covered. Excellent pier for fishing, turn key all furnishings stay. You won't believe how many people this camp sleeps!
1888 Hwy 606
DIRECTLY ACROSS FROM LAKE BRUIN COUNTRY CLUB & GOLF COURSE! Exquisitely remodeled and furnished to perfection! 3BR/2B with open kitchen/family room/dining area all overlooking beautiful Lake Bruin and manicured- landscaped yard (sprinkler system. One of the nicest piers on the lake! $465K

SOLD

346 Hwy 604
Newellton 20971
GREAT WATERFRONT INVESTMENT PROPERTY ON 2.63 ACRES on Lake Bruin. 4BR/3B. Most spectacular view of Lake Bruin. Fantastic investment property for lakeside restaurant, RV park,

SOLD

1910 Hwy 606
TURN KEY DEAL on like new lake house. 3BR/3B, open floor plan, hardwood floors, screened back porch, pier. Across from Lake Bruin Country Club. $369.9K
SOLD

1614 Hwy. 606
EXCEPTIONAL LAKE BRUIN WATERFRONT! 4 OR 5BRs/3.5B,open floor plan, high ceilings, expensive fence backyd, pier w/2 lifts and jet ski ramp. Covered porches, 4 car garage and more!


SOLD

2308 Highway 606
ST. JOSEPH, LA


SOLD




OWNER'S TLC EVIDENT in the excellent condition of this 3BR/2B waterfront home at mouth of Lake Bruin. Living area has vaulted ceiling, all appliances stay. 2 fishing piers and beautiful tree shaded lot.

2112 Hwy 606
ST. JOSEPH, LA SOLD

Fully furnished and ready to move it!! Great lakehouse for large crowd to spread out and enjoy the lake.

REMODELED BY PROFESSIONAL, beautiful sunsets, pier w/lift, jet ski ramps, outside storage. 4BR/2.5B with 2 living areas. $295K

103 Faye Street
ST. JOSEPH, LA
Affordable lakefront home with great lake view and good fishing. Tree shaded lot, 3br/3b. Two-car garage with electric openers. Some furnishings. $179K


SOLD

1120 Hwy. 604
SOLD
Lake frontage, outside covered cooking area, pier, 10-12' at end, large sun porch, leaving home furnished. Sep. septic tank for bedroom and bath on left side facing house. Rest on treatment plant. $335K
137 Hwy 604
NEWELLTON, LA SOLD
TEAR DOWN OR REMODEL AT LAKE BRUIN! House needs some work, but the 1.914 acre lakefront lot is absolutely gorgeous! Has a pier, but needs work too. Excellent fishing in 20' water.
203-A Hwy 606
PLENTY OF ROOM ON THIS WATERFRONT lot with pier, boat house, storage room, boat slip and boat launch on beautiful Lake Bruin. Has all the amenities for hooking up your RV. Great location and even has a huge fig tree on it, plus shade trees. $125K SOLD
1402 Hwy 604, St. Joe
SOLD
Custom built, designed for entertaining, open rooms, some vaulted ceilings, great view of Lake Bruin across the back of house, bedrooms have own bath.
Trust Your Property or Purchase to the #1 Lake Bruin realtor!
People Want to Come to Lake Bruin!!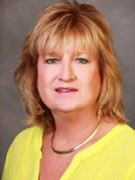 Y
Andrea Upchurch
Licensed in LA & MS

I want you to be comfortable throughout your real estate process and know that I am handling details with total commitment. I understand the decision we make together will affect your quality of life for years to come and our relationship as a client and neighbor in the future.
My family has served the real estate needs of Mississippi for three generations and we are providing the same great real estate service to Louisiana.

Cell: 601-831-6490
Office: 601-636-6490
Fax: 601-636-6641
Vicksburg, Mississippi
Email
Your Lake Bruin
Realtor
Buy your home on Lake Bruin today!